Daan is a 100% independent consultant BI analytics
In addition to his speaking engagements and training activities Daan van Beek is regularly asked to advise companies in the areas of Business Intelligence, Data Science, and Performance Improvement. Daan is a 100% independent Business Intelligence consultant with more than 20 years of experience in the field, and he has worked for a variety of clients, among them Air France KLM, Interpolis, Phoenix Group, the municipality of Rotterdam, and the oldest real estate bank in the Netherlands.
Consultancy services
Daan helps organizations with the following services:
Defining your Business Intelligence strategy: helping you to focus on the right Business Analytics goals in order to contribute to a better organizational performance. Daan uses the concept of the intelligent organization to sort out the right answers; in doing so, he ensures that all investments are in line with corporate goals and match your IT strategy.
Business Intelligence consulting: helping you to organize Business Intelligence itself better. His specialties: creating awareness at the board for the need for (advanced) Analytics, setting up Business Intelligence Competency Centers, dealing with management to realize engagement between the BI team and (senior) management, and finding the 1-million-dollar insights.
Selecting the right Business Intelligence software and assisting in requirements analysis. He is the author of the Intelligent Insights BI & Analytics and he knows what the strengths and weaknesses of the different solutions are. With this research at hand, Daan is able to give directions in a few days instead of a few weeks.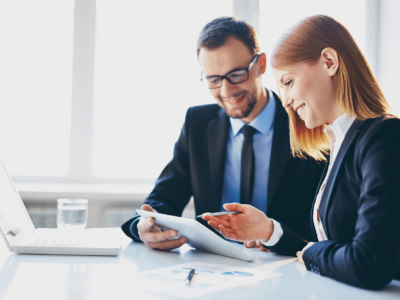 The BI & Analytics Guide™ gives you direct access to large amounts of research material (suppliers, news, videos, terms, ratings and the market) in the field of BI, AI and Analytics. Select the most suitable BI supplier and take your BI and AI knowledge to a much higher level in a few days. Download now.
Go to the BI & Analytics Guide™
Dialogue, debate, and directions
His style can be characterized by 'dialogue, debate, and directions', helping you to find the right insights and answers for your situation. Daan is curious to see what you will give as an answer to the following statements:
management information is for management's eyes only
a data warehouse should not contain any operational detail data
if business intelligence doesn't change anything, it can't be a success
the cost of our personnel is our most important key performance indicator
our BI system has to respond in just a few seconds, regardless of the question
the holy grail to the success of analytics is an enterprise data warehouse
key to the success of BI is establishing one version of the truth
first we need to collect all the data and then ask our users what they need to know
Daan is curious what you think.
Interested in hiring Daan as a consultant?
If you want to work with Daan as a consultant, please contact us.